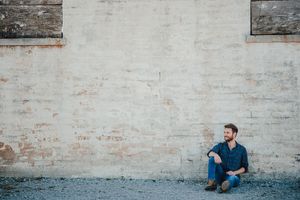 "

"A hint of the slow life of farm country shines through the songs. The son of a farmer, Morgan is unabashedly proud of his Midwestern roots.""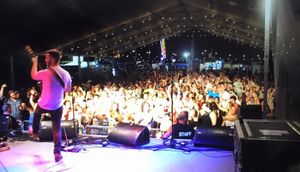 Bio
Brad Morgan is a Country Music Artist and Songwriter who was born and raised on a farm near Manning, IA. While currently residing in Nashville, TN, he continues to build on the success he has had in Iowa and the Midwest Region. 
Brad has an easy going sound while presenting a fun and energetic performance. His Midwest Country roots are found in crowd favorites such as, "Unlocked," "Catchin' Nothin' But a Buzz," "Plan B is for Beer," "Perfect for Me," and "Grain of Salt." His Influences include Kenny Chesney, Eric Church, and Johnny Cash just to name a few. Since 2011, Brad has released a full length album and two EP's, including his 2015 self-titled EP, "Brad Morgan." In 2019 Brad released, "Grain of Salt," a fun, story telling, summertime single which charted 11 in the nation on the New Music Weekly Chart. The Music Video for, "Grain of Salt" accumulated over 110,000 views in it's first week.
In 2013, Brad won The Guthrie's River Ruckus "Ruckus Rumble," adding a spark to his career and opening the door for many opportunities such as performing with some of Country Music's largest acts. Brad was named the KBOE 104.9 FM  "2018 Iowa Country Artist of the year,"  and was nominated for Midwest Country Music Organization's 2019 "Male Vocalist of the Year," 2019 "Song of the Year" and 2021 "Entertainer of the Year." Brad is currently nominated for two JMA awards as well including; "Male Rising Star" and "Modern Male Country Vocalist of the Year." Brad is releasing new music 2023 and will be performing many concert dates. Brad is starting to make some noise in the Country Music World by working hard to build a personable fan base, writing great music, and performing!
Press Photos
STICKS AND STONES MUSIC VIDEO
GRAIN OF SALT MUSIC VIDEO